Wed 09th Jan, 2019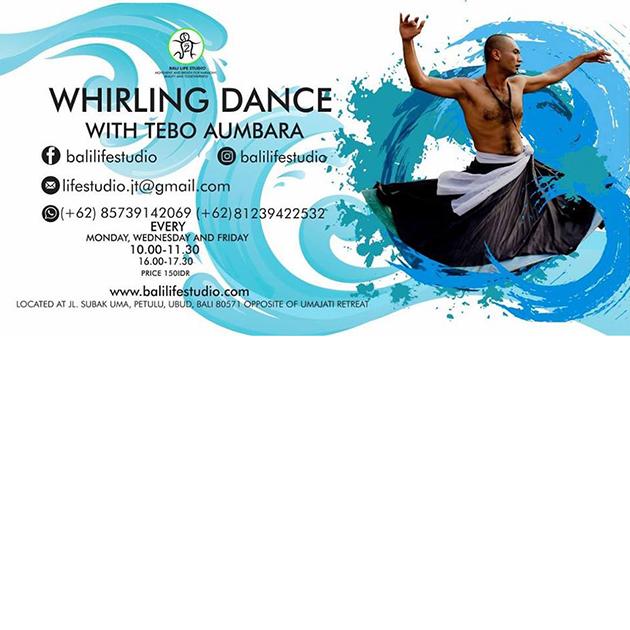 Whirling Dance Workshop with Tebo Aumbara
Bali Life Studio - Jl. Subak Uma, Petulu lebah, Ubud, Bali (Opposite of Umajati Retreat), Ubud 80571
Wed 09th Jan, 2019
10:00 am - 11:30 am
What is the whirling technique?

Whirling is a moving meditation technique developed by our beloved poet and mystic, Rumi. Originated in the 13th-century Turkey, it has been practiced as an ancient sacred ritual by the Sufi Dervishes order that follows Rumi.


What are we going to learn?

During the workshop, we will learn the basics of the whirling technique and do first-hand practice. We will also be introduced to the benefits of practice on the physical, emotional and mental level. The workshop will focus on breathing methods, control and freedom of the body, maintenance of balance, the intensity of spinning, awareness of movement and the produced energy, all through the technique of whirling.
Other events on this date