Fri 02nd Aug, 2019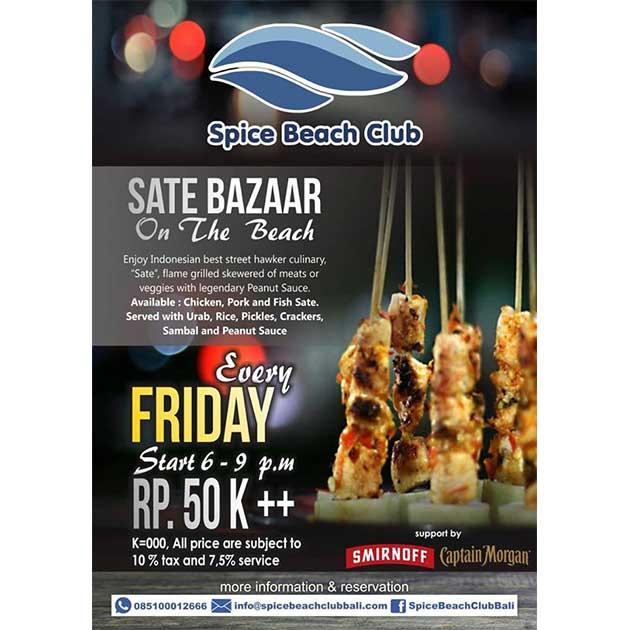 Sate Bazaar On The Beach
Spice Beach Club Bali - Jl.Raya Singaraja-Seririt 225, Buleleng, Bali, Indonesia 81152
Fri 02nd Aug, 2019
06:00 pm - 09:00 pm
SATE BAZAAR ON THE BEACH!
Enjoy Indonesian best street hawker culinary, " Sate", flame grilled skewered meats or veggies with legendary peanut sauce. come and enjoy the big Bazaar made by us!
Enjoy the dishes on the beach while enjoying the evening with your friends!
Every Friday, starting at 6-9 PM Rp. 50k ++ we can't wait for it!
Available: Chicken, Pork, and Fish Sate.
Served with Urab, Rice, Pickles, Crackers, Sambal and Peanut Sauce
Other events on this date