Sat 07th Jul, 2018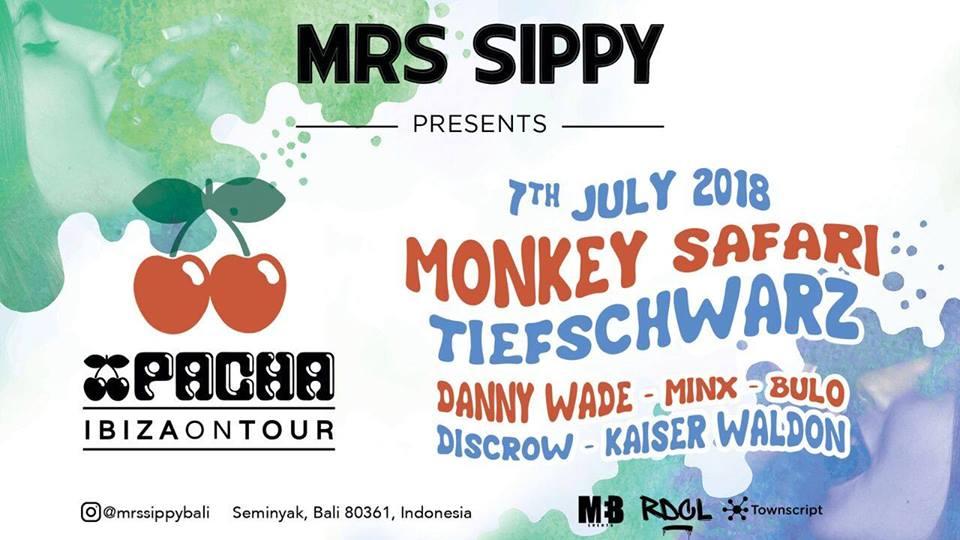 PACHA IBIZA on TOUR
Jl. Taman Ganesha, Gang Gagak 8, Seminyak, Badung, Bali, Indonesia.
Sat 07th Jul, 2018 - Sun 08th Jul, 2018
03:00 pm - 01:00 am
Mrs Sippy Bali is presenting the second edition of the exclusive Pacha Ibiza On Tour series of events for your partying pleasure.

Since not everyone can be in Ibiza, Pacha is bringing Ibiza to you with the Pacha Ibiza On Tour events to heat up your winter.

The second edition keeps the flow going with dance floor fillers Monkey Safari and Tiefschwarz (Official), supported by Danny Wade MINX, Bulodj, and the Mrs Sippy Bali residents DisCrow and Kaiser Waldon.
it will be a fun night for fantastic memories to be made! Do not miss out!There will also be some special guests attending this event, so keep an eye out for event updates to stay in the loop.
Other events on this date