Mon 27th May, 2019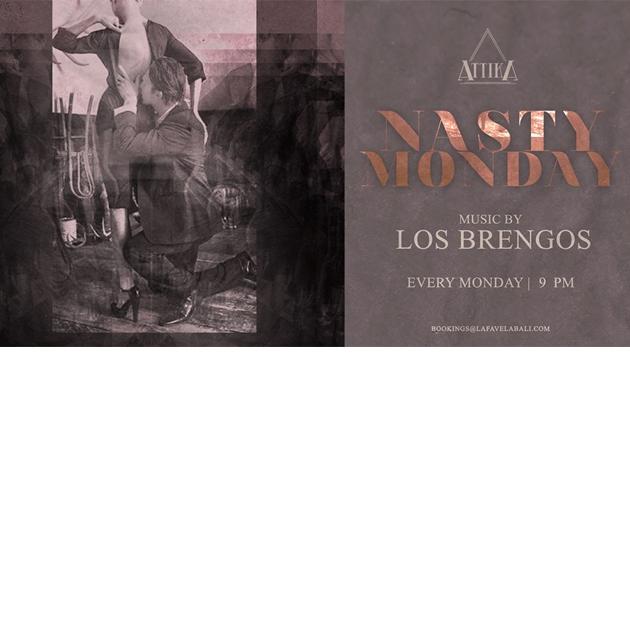 Nasty Monday
Attika Bali - Jalan Laksamana Oberoi 177x, Seminyak, Denpasar, Bali, Indonesia 80361
Mon 27th May, 2019 - Tue 28th May, 2019
09:00 pm - 03:00 am
Get yourself ready for the NASTY MONDAY! This party will be filled with beautiful people only!
Bring your posse together and see you tonight at ATTIKA Bali
Behind the decks: RONNY B GOOD (LOS BRENGOS) + RESIDENT DJs
LOS BRENGOS was formed at the end of 2015, made up of Ronny B Good aka Stereo Ngono and Nicodemus Freddy Hadiyanto aka Static Trash Nostar. Both have held positions as Music Director for local radio stations, and after a break from the live music scene where they were performers and independent music artists, collectively they formed LOS BRENGOS in an effort to revive the electronic music scene in Bali. In addition to performing regularly as DJs at venues across the island, they have also produced a number of electronic music tracks for an independent album to be released later in the year. Their broad music tastes and extensive musical knowledge from rock to dark techno are reflected in their eclectic playlist and loyal fanbase.
Other events on this date