Diving is an effective way to see and enjoy the amazing underwater scenery. Diving is also a very fun and challenging sport. Many people make diving as one of their hobbies. By diving, you can discover and appreciate how similar the ecosystem of the sea and live inside. In addition to being able to see the beautiful underwater scenery, scuba diving also has many benefits for your health. Some students who took over our diving courses Nusa Lembongan recently, diving helps them be happier and healthier. It can help them overcome their hardship and depression. Seeing the marine ecosystem horny throw all their burdens in life.
Health benefits of diving activities;
1. Makes your muscles stronger and flexible
Diving helps you strengthen the muscles in your body. Your muscles will be stronger when you dive regularly. How? 'Or' What? When diving, your muscles are still stretched and pulled and getting pressure. More delve, the more your muscles will be, especially the lower body muscles. Diving can make your muscles become more flexible. The more flexible your muscles are, the more your diving skills will be.
2. Burning Calories
Apparently, diving can also burn calories in the body. Your 30 minutes of diving can burn about 400 calories, but the body weight, the water flow, and intensity of your dive. Being able to burn many calories, it is advisable to eat and drink in sufficient portions to provide energy when diving under the sea. With the strength and movement in the water, you are apparently able to burn more calories. One of our professional PADI MSDTS said that if you dive multiple times in a day, you should eat proper portions and drink lots of mineral water as possible. The main reason is that many calories are drained. If it is not balanced with adequate food intake, it could be dangerous to your health.
3. Improve blood circulation and respiratory system
Like other sports, scuba diving also has advantages to improve blood circulation. During diving operations, your muscles move together in a non-constant manner that requires the cardiovascular system to work harder in the delivery of oxygen in the body. Your cardiovascular provide more oxygen. Diving can be done in various ways such as the use of complete equipment and not use the equipment at all. If you dive without using equipment, this will help you train your respiratory system. You inevitably to hold your breath in the water. This method is quite effective to form your breath for longer. Moreover, even diving with a tube can indirectly help the respiratory system because we need to save the oxygen bottles.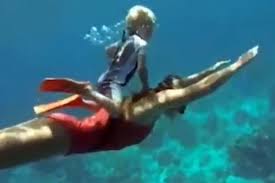 4. overcome stress
For those of you that know the stress, it never hurts for you to snorkel. The beauty of marine life under water can help you relax and help reduce your stress. By diving, you will be spoiled with beautiful underwater scenery and you can also linger to help cope with stress. When diving, you are required to always be calm in all circumstances so that more smoothly diving activities. This will usually calm face any problem. Moreover, breathing slowly in the water and see the beautiful underwater scenery will calm your mind so that the stress you feel will disappear. All customers who take our PADI MSDT internship Bali packages give their testimonies diving activities much help to release their negative emotions, stress and depression.
What you need to prepare before diving;
1. Know diving equipment
The first thing to do is to know first diving equipment. diving activities involve the use of a large number of facilities. Examples such as regulators, regulators, oxygen cylinders, special masks, and others. Besides knowing, divers must also know the function of the equipment. Adapted to individual needs.
2. Basic Techniques
Scuba diving and swimming have many differences. In addition to different depths, diving into the sea should pay attention to water contents and pressures. It is best to learn some basic diving techniques. The basic thing is breathing techniques with a mask. It is important for divers to breathe, swim deep, swinging legs, and so on. To master the different techniques of diving, it's a great idea that you take diving lessons in a trusted dive center around you.
3. Be calm down
When you start to learn diving course, you will feel scared and nervous for the first time. Consequently, lots of water will enter the mouth and nose, and the balance is disturbed, which is very dangerous for personal safety. Try to remain calm and maintain the mentality, rest assured that everything will be fine and will be fine.
4. Make sure that you are healthy
The underwater environment is certainly not the same as land, so we need extra energy when in the water. Thus, the preparation before the next dive is to prepare a fitness fit. This becomes very important when going diving. Before you dive, you need to maintain regular eating habits and rest so that endurance is maintained. If the state of the body is not healthy, it is advisable not to force to keep diving. Because the submarine risk is very difficult to predict, so if you're not in shape, you have to dive at another time. Diving is a fun activity, but at the same time, it is also risky. One of our customers who took our PADI MSDT internship Indonesia recently said he was once a death experience of diving. He said that during this time he was not feeling well, he taught that diving could make him better. Reality has unexpectedly. He found himself in trouble. Fortunately, his friend noticed and decided to help. This is a clear example that you should be physical health before going for diving.
5. Having a diving certificate
For snorkeling, you must have a diving certificate. At present, there are many dive centers that offer diving courses. After completing your scuba diving course, you will get a license certificate or diving organization. If you do not have a certificate, at least Friend must have a special instructor traveler or dive guide who accompanies you during the dive. Through the dive guide, you will get many tips and tricks to dive safely and comfortably. On some dive sites, some require diving certificates. It is not without reason, but on safety. There are a few places that really need divers with good skills. Also, having a diving certificate will also make us calm because we can get a license to dive anywhere.