In Bali you can shop until you drop every day of the week. But to get the best bang for your buck you have to learn how to haggle. Yes it's an art. But once you become a master of the barter you will never look back. Afterall more savings means more cocktails poolside at the end of the day.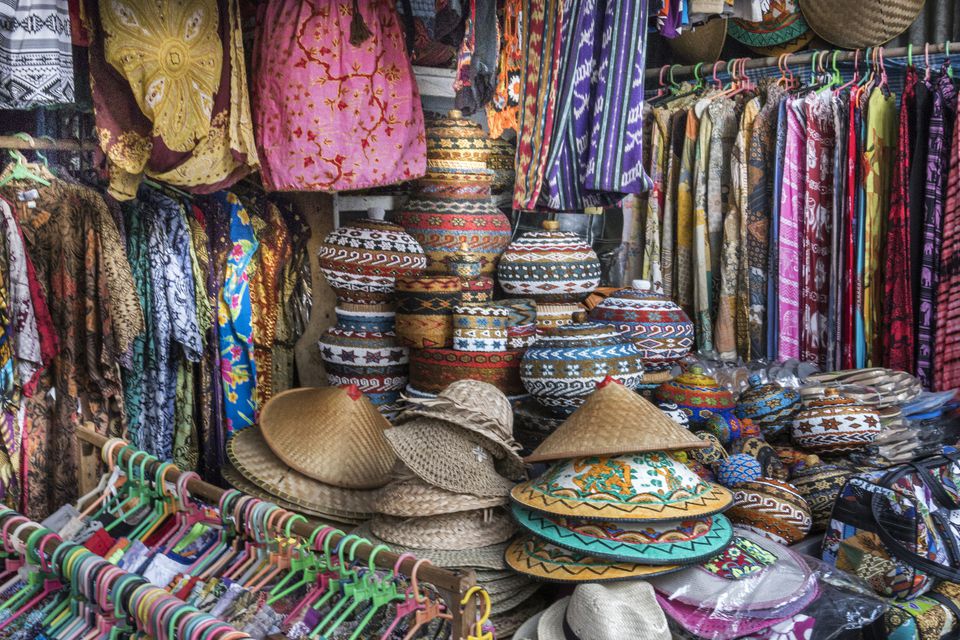 Here are our tips on how to bag a bargain:
Dont underestimate a smile - always open with that, but once the real bargaining begins maintain a poker face.
Know your exchange rate before you embark on a shopping trip. Don't fumble around for rupes like a newbie.
Shop alone not in a tour group en masse or with your driver - who will often take you places they get commission on.
Shop local in smaller markets and less touristy places for 'best price'. Seek out the less obvious markets and wholesale strips for some super bargains.
If you are on the island for a while or have a business ask for 'local price or 'business price' otherwise sorry it's standard price for you.
Morning price is a real thing. All vendors love to hook a sale first up in the day. "Harga pagi" means morning price and makes you sound like an old hand at haggling. Ask it any time of the day.
Always remember not everyone in a shop owns it - they may just be a worker. If you are about to buy up big - ask for the owner. Or make an appointment.
When the barter begins (remember poker face) start at 30 - 50 % off the price on offer. Then work your way up from there. Know your limit. If you can't reach an agreement be polite "Maaf mahal" - sorry too expensive and exit.
Once you depart two things usually happen: the vendor will follow you and beg you to come back and give you the price you want or just let you walk away. So to save everyone's time make sure you know your maximum price before the process starts.
A polite "terima kasih" (no thank you) will end the bargain banter politely.
If you are the first sale of the day - they may rub your money on you for good luck. Just smile and wave.
Have some fun with it, smile and have a joke. It is shopping - it is meant to be fun.
Always keep some perspective on what a dollar means in your currency and what it means to a local. Be respectful of that. It is their livelihood.
Remember some things are always a set price. You can't bargain in restaurants, warungs, food stores or bars. If there is a tag on it - you probably can't bargain that price down either.
Written By: Fotini E Douglas