Short on time but still want to head to the hills? Ubud has adventurers, shoppers, foodies and yogis covered.
Start your Ubud wander at Jalan Hanoman and do the loop to the Sacred Monkey Forest, and then walk back-up Jalan Monkey Forest. Ubud may be hip, healthy and holistic but it is also home to The Ubud Royal Palace and the famous Ubud Art Market - both on the must do list. Wander through the side streets of Jalan Dewi Sita and Jalan Bisma for super cool boutique shopping.
A real foodie hotspot Ubud has world class restaurants sharing space with fresh vegan eateries, smoky live music venues and sexy cocktail bars. But healthy eats are the staple diet of Ubud - think Moksa, Mudra, Sage and Alchemy and there are dozens of other places to grab a smoothie bowl and a veggie feed. Continue the foodie vibe with a cooking class or a market tour.
Don't forget to do the Campuhan Ridge Walk for a stunning view of the valley. Or book a downhill bike ride through the majestic rice paddies and villages to get a taste of the real Ubud. Better still get the adrenalin going with some adventure action like white water rafting, or go off road on a 4wd or ATV tour.
You can't visit Ubud without trying out at least one yoga class. It's Ubud baby, think tantra/ mantra central, acro yoga, kundalini awakening ceremonies with a rice paddie backdrop. While everyone flocks to Yoga Barn - you can avoid the Lululemon crowds and head to Pyramids of Chi, Ubud Yoga Centre, Taksu or Radiantly Alive.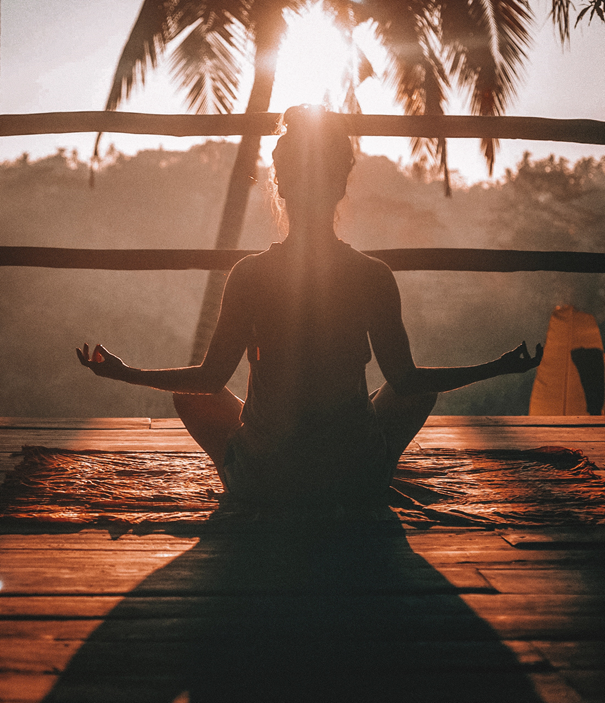 Night Rooster (order the Ashes or ask Raka tomix up a special).
Welcome to Ubud - shine on!
Fotini E Douglas