Bali is a HOT (in every sense of the word) and happening travel destination—and for good reason. Party-goers get their fill of bars and clubs, yogis find their inner peace in the tranquil jungles, surfers chase enormous swells to their hearts' content, and fashionistas literally shop till they drop.
But being a mainstream tropical destination with millions of tourists yearly doesn't make Bali dull or predictable. In fact the island offers tons of activities for daredevils and thrill-seekers, from sea-walking and mud wrestling to zip-lining between cliffs. Here's a list of our top 10 crazy fun things to do in Bali this summer.
Walk on the seabed
Instead of snorkeling or diving, take your marine adventure to the next level with sea-walking. Forget the heavy oxygen tank and diving suit—all you need is an oxygen-fed waterproof helmet and you can casually stroll on the bottom of the ocean while schools of colourful fish swarm you. Amazing!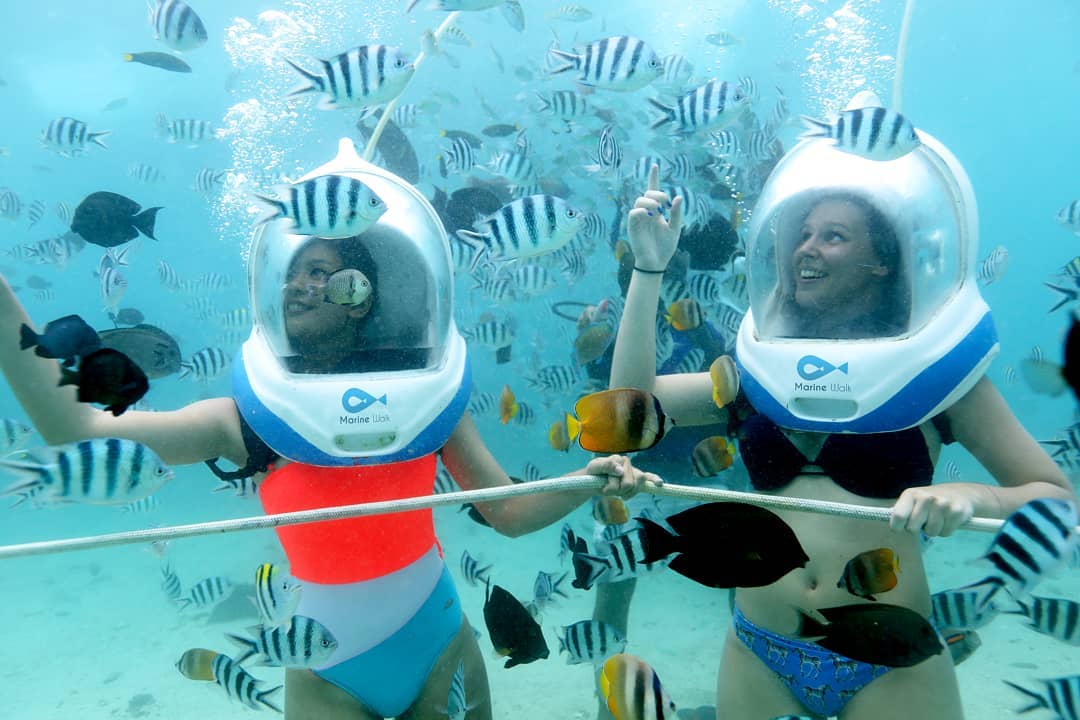 @7peach15
Written by Mashyitah Mustaffa